A Tale of three Churches
Recent news & views have featured different expressions of church and how these relate to their communities. The Guardian carried an article comparing two churches separated by a few hundred metres. The state of the church in modern Britain -  http://bit.ly/1g40hJu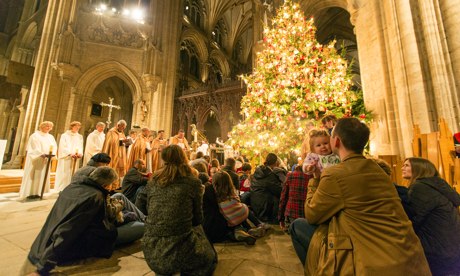 "Five hundred metres from the 12th-century Ely cathedral stands what may be the ugliest place of worship in Britain. But while the Lighthouse church is housed in a converted garage with grey speckled industrial carpeting on the floor, it might also be the future of Christianity in the country."
And in Indiana there's a church which focuses less on Sunday mornings and more on being a good neighbour to their community http://usat.ly/Kkp94K
"Englewood Christian Church once attracted 1,100 people but now only has about 200; however, that doesn't bother anyone in this circle of friends. According to members, Sunday service is still held, but it is the event that is most not a part of what the church is now. "I believe the church is Jesus in the flesh in the neighborhood," Benjamin said. "We are the hands and feet and the voice of Jesus… in the neighborhood. That's our mission."
What links these expressions of faith is their desire to link with their community in ways that are relevant to them. God only speaks local dialects. We must recognise who we are, what we are and why we are, treading the delicate line between authenticity and relevance, so that we serve God's best interests in our communities. So where do we go from here?