In this issue;

Explore - quiet day
Explore – working with under 5s
Diamond Jubilee - prayers & ideas

Olympics & Paralympics – resources & ideas
Families, Parenting & social media
Common Sense Media Trinity Sunday
National Families Week
Participate
Under 5s DVD
National Prayer Day for Church Toddler Groups

Really Useful Blogs
10 things I want to tell parents
Really Useful Books
Family Fun for Summer
Poetry Emotion
More Bible Storybags
Story Assemblies for the School Year, Volume 2
(written by our new Canon Theologian)
Explore! - Quiet Day
Monday 9th July 2012, 10.00am - 4.00pm
Pleshey House of Retreat
£10.00 (includes light lunch)
 
If you work with children from 0-11 in any setting, why not come away for a while and take time for refreshment at our Quiet Day?
 
Explore! - A Young Children's Ministry Course.
Saturday 13th & 20th October, 9:30am - 4:30pm
St Leonard's, Lexden. Colchester.
 
This course is a mixture of theory and practice, prayer, worship and fun. Learn how young children grow spiritually, physically, mentally, socially and emotionally & build on your own skills and develop new ones. Reflect on your practice and evaluate resources from a range of sources.

Leader of both courses - Revd Canon Pat Prestney

For more information on either of these course please contact:
Rachel Orford - Education Administrator
Tel 01245 294 441
rorford@chelmsford.anglican.org
Diamond Jubilee Prayers
Mary Hawes the CofE's National Children's Adviser said: "The Diamond Jubilee prayers of the children from St Matthew's have caught people's imagination. They are being used in schools and churches across the country - and beyond!  I have received a lot feedback about the prayer by a little girl called Miracle - it seems to really go to the heart of the celebrations."

 

Dear Almighty God and giver of life,
We thank you for blessing our Queen with long life.
We pray that you continue to strengthen her as only you are able to do
So that she may continue to reign with love and compassion.
We ask this in the name of Jesus Christ our Lord and Saviour.
Amen.

By Miracle

Jubilee Near You
Churches across the country are posting news of Jubilee services and events on www.achurchnearyou.com.
These are automatically migrated to a general site www.jubileenearyou.com which can be searched by post code.

Hope & the Diamond Jubilee
Celebrate the Queen's Diamond Jubilee in your street, with your neighbours, at the heart of your community. The Diamond Jubilee celebrations offer churches a great opportunity to build community. Access HOPE's Big Jubilee Lunch resources. Their resources page also offers downloads of the Diamond Jubilee Grace and the Big Jubilee Lunch video to show your church.
More than Gold
The website offering advice, guidance, resources and support for your church to link with the Olympic and Paralympic Games.
Other resources include;

Free resources from ROOTS
Gigantic welcome: Resources on the theme of hospitality
Celebrate 2012 with a Gigantic Welcome. ROOTS has resources to help focus our thoughts and commit our hearts to a gigantic act of British hospitality.
Go to www.rootsontheweb.com and click on Gigantic welcome:
Going for Growth resources
The Olympics page has the following resources
Barnabas Resources - Who Comes First
Resources for the Olympic and Paralympic Games. Opportunities to help people consider what Respect, Encouragement, Excellence and all the other 'official' values of the Games can mean in their own lives.
Children & the Media
Children & the Media
Brilliant Prezi presentation of Childwise 2011's findings about children and their media.
Download an A3 poster of the results
Summary of the findings here: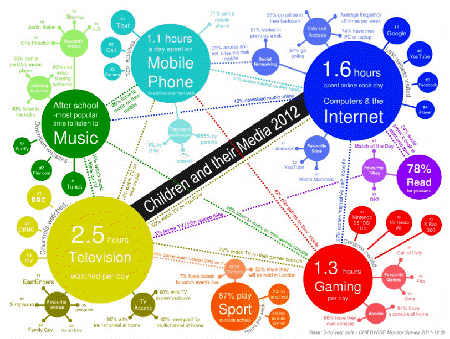 Families, Parenting & Social Media
This 32 page downloadable handbook has been designed by the Family & Parenting Institute to help groups get started with social media (Facebook, Twitter, Blogging, Pinterest and more).

ParentPort
ParentPort is run by the UK's media regulators. They set and enforce standards across the media to protect children from inappropriate material. Seen or heard something unsuitable for children? Maybe it was a programme on TV or online, a film, an advert, a video game or something in a magazine. At ParentPort you can find out about the standards expected from the media, make a complaint and share your views.
Common Sense Media
Common Sense Media is dedicated to improving the lives of kids and families by providing the trustworthy information, education, and independent voice they need to thrive in a world of media and technology. Children spend more time with media and digital activities than they do with their families or in school, which profoundly impacts their social, emotional, and physical development. There are tools, information and an independent forum so that families can have a choice and a voice about the media they consume.
Useful Resources & Ideas
Trinity Sunday - 3rd June
Exploring the Trinity with children
Trinity Sunday activities
All Age Trinity Sunday
National Family Week
4th - 10th June 2012
National Family Week  offers a great opportunity for churches to reach out and make contact with families in their community. There's also info about the parenting course initiative
Participate! a new resource to include children and young people in Church 
Participate is seven-week programme designed to enable 9-14s to gain the understanding and skills needed to live out their Christian lives within the local church and wider community.
The material recognises that young people often find it difficult to establish their identity and role within the local church in the transition between being part of the children's group and settling in to a youth group. The resource provides practical guidance to help the whole church community think about their shared responsibility towards children aged 9-14 and to be involved in helping young people find their place in the church and community.
Taylorman Productions - Henry Hand Puppet
Bible based DVD for the under 5's.
Under 5s – supporting toddler groups
On average a UK child has just 1,277 days between birth and starting nursery education. Research has shown that 52% of the UK's under-5s attend a church-based toddler group. That's around 2 million children who regularly go somewhere warm and safe to play, but they are not the only ones who benefit. Visit 1277's site to find out more.
National Prayer Day for Church Toddler Groups
Sunday 10th June 2012
Download a poster and prayer card to promote National Prayer day for Toddler Groups.
Poster
Card
Really Useful Blogs
Trashy Church 
Trashy church, teenagers, Jesus. This is an interesting development of the Messy Church idea for teenagers and for mission.
10 things I want to tell parents ……. Rebecca Kirkpatrick 
Here's a quick summary, click to read more;
You, not the church, are the primary religious educator for your children.

It is okay not to know the answers to your children's questions.

You are responsible for building an adult religious life outside of your children.

Your children sitting near me in the pew and making noise are NOT bothering me.

Share the story of your family's faith with your children.

Think very carefully and intentionally about the decisions you make for your children and family that may keep them from regular religious practice.

Don't be so afraid of the elements within the Christian tradition that you disagree with that you neglect to teach them how to value the rest of the tradition.

All religious resources are not made equally.

Being a part of a Christian (or any faith community) is about more than providing religious education for your children – it is how we teach them to value community.

Statistically you get what you are.
Lego
This blog is about how Lego Bricks can be a rich source of helping boys tap in to their spiritual side:
Flame
A blog with a whole host of creative ideas for children & families to sharer faith together.

Family Fun for Summer: 30 holiday activities for families to share
Jane Butcher.  

Summer time, the longer days and school holidays offer more time for families to spend time together to talk, play and reconnect with one another in the midst of busy family life. Family Fun for Summer provides thirty 'fun on a budget' activities to help you to spend quality time with your children over the summer, to explore faith in the home, and to have lots of fun together in the process!
More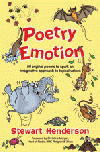 Poetry Emotion
Stewart Henderson

This collection of 50 original poems is a great addition to RE and Collective Worship. The themes tie in with a range of topics encouraging social and emotional development. This collection is at times poignant, funny and thought provoking but always helps children see the world as it is and gives voice to the unspoken thought.
More

More Bible Storybags
Margaret Cooling

This second volume draws again on tried-and-tested storytelling styles to encourage creative thinking and reflective response. The material, which gives particular emphasis to the 'learning from religion' aspect of RE, comprises 16 units covering key stories from creation through the lives of a range of Old Testament characters. Each unit contains ideas for assembly use, RE ideas and two story scripts - one for younger pupils (4 - 7s) and one for older pupils (7 - 11s).
More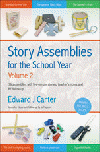 Story Assemblies for the School Year, Volume 2
Edward J. Carter with Jo Fageant

A second year's worth of assembly material. The stories are essentially parables about God and the events in the Bible, creatively told to help children understand the big story of God's love for the world. Pupils are invited to imagine themselves as part of the story and also encouraged to think about their own values and behaviour, not by learning the right answers to give, but by making a leap of imagination and identifying themselves with the characters in the stories.
Many thanks for all you do for children in your area. May God bless you as you continue to serve Him.
Please let us know if there are specific ways in which we might support you,

Steve Kersys
---