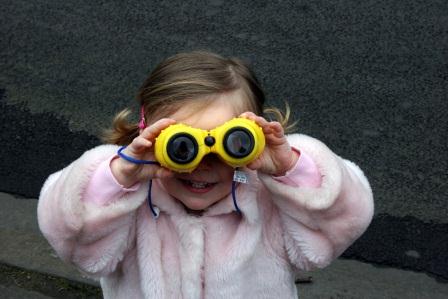 Saltshaker
Resources to support you in your ministry amongst children and families
Steve Kersys, Children's Work Adviser
steve@saltshaker.org.uk
07541 240607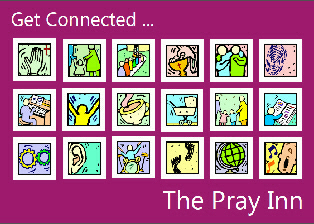 Coming up ...

The Big Pray Inn Family Festival
Saturday 16th June 2012
11.00am - 3.15pm
Chelmsford Cathedral

A festival for the family featuring prayer in a range of formats; interactive, creative, reflective, active.
Come and join us, come and join in.

Contact Pat Prestney - pat@saltshaker.org.uk or Rachel - rorford@chelmsford.org.uk for more information.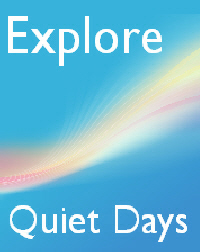 Explore - Quiet Day
Wednesday 28th March 2012 - Pleshey House of Retreat
10.00am - 2.30pm
Cost - £10.00 ( includes light lunch)
For more information and booking forms please contact Rachel on 01245 294441 & education@chelmsford.anglican.org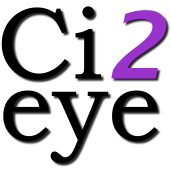 Ci2eye
Ci2eye Workshop 2012 - PLAYING WITH THE REVISED EYFS
Sat 19th May 2012, 9.30am -3.30pm
Loughton Baptist Church, Essex IG10 4QU
Early Years Foundation Stage revisions – What will these changes mean for you?
Click here for the brochure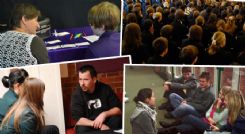 Chaplaincy In Education
Thursday, 1st March 2012.
This is a day conference for all those involved or interested in school and college chaplaincy. As well as workshops there will be inspirational stories from all three sectors (primary, secondary and college) as well as opportunity to network and discuss relevant issues. Tim Hastie Smith is the key note speaker. Venue: Kings Gate Community Church Peterborough. Tickets: £25 which includes lunch. For more information contact Kim Ross on 01908 856198 KimR@scriptureunion.org.uk
Walk Thru the Bible
Saturday 17th March, 9.30- 17.00 
Holy Trinity Church, South Woodham Ferrers, Trinity Square, CM3 5J
Costs £14.00 and includes workbook
Bring a packed lunch. 
Tea and coffee provided during the day. 
A 1 day course for everyone, old and young, to come and learn how The New Testament fits together.

Imagine learning the about the New Testament in a few hours in an interactive fun and relaxed way.
Understand how the four gospels complement each other, making one complete biography of Christ. Arranging in sequence the well-known events of the life of Christ from His birth to His death and resurrection, including events in the book of Acts, the beginning of the church, and the missionary journeys of Paul. Tie together the structure of the New Testament into a complete whole.

Download a poster here
Contact Paul Hardy on 01245 325 234 for details
Assington All Age Art Adventure
May 7th 2012 - Bank Holiday Monday, 11.00am - 5pm
Assington Hall, near Sudbury
Great for all ages, great for churches groups, families, individuals, grandparents and children, great  for anyone interested in exploring art expression. Organised by Kevin Moore (Face2Face Educational Trust)
Click here for brochure
National Family Week - 4th - 10th June 2012
National Family Week  offers a great opportunity for churches to reach out and make contact with families in their community. There's also info about the parenting course initiative http://www.TheNPI.org.uk/
Useful Resources & Ideas
New Website …
Worship Workshop is a new website fo all those who are involved with leading/planning worship in schools.
There are some great ideas on this site, including a workshop planner,
http://www.worshipworkshop.org.uk/
Ecumenical Messy Church  
CTBI (Churches Together in Britain and Ireland) have produced a report on Ecumenical Messy Churches. Written by Lucy Moore & Jane Leadbetter, it looks at the starting, planning and running of Messy Church in an ecumenical context – there are some useful case studies to look at.
Read their report here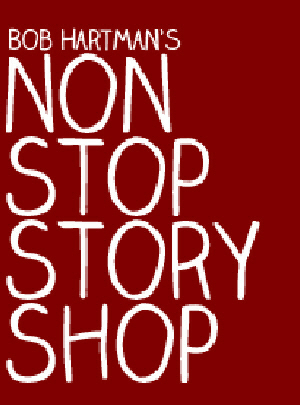 Non-Stop Story Shop
A new website from Bob Hartman
A place to shop for stories non stop! One new one, at least, every week - which you will be able to download for 50p. You'll can read a good sized chunk of the story - enough to know whether you want it or not. Then you can buy it to see the rest. You get a pdf of the story.
http://goodsie.com/store/nonstopstoryshop/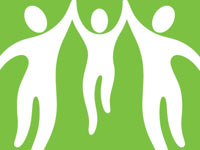 Barnardo's
Barnardo's has produced a new guide for parents and guardians on the signs of sexual exploitation and how to keep safe.  Learn the tell tale signs, and the steps you can take to protect the children in your life. Click here to download a copy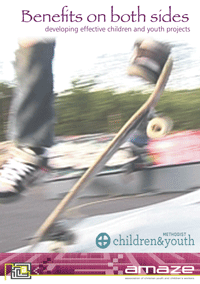 Benefits on Both Sides
The Methodist Church have worked with Amaze to produce 'Benefits on both sides' – a DVD resource guide to help church that are looking to set up a children/youth project. http://benefitsonbothsides.org.uk/theresource.htm
Prayer ideas

Prayer in Schools
Orison Prayer Resources
Prayer spaces from 24-7 Prayer UK
 
Prayer ideas from BRF
Prayer ideas
Article on Children and Prayer
 
Ideas from SU
What counts as prayer with under-5s?
Praying with under 5s
It's church …. But not as we know it
Breakfast@9 tells the story of how a parish in Canford Magna began a new service that is (to quote the vicar) 'going a storm'! Read the vicar's review here

Faith in Homes
www.faithinhomes.org.uk
Faith in Home sis a website dedicated to helping faith develop at home. Their site is updated regularly and recent updates include;

Story Box Bible Tales
This book offers creative ways for adults and children aged 6 to 10 years to explore 25 Bible stories together.
Read now

Are children happy?
Are children happy? Not all are! At any one time, half a million children aged 8 to 15 years are said to be unhappy. Why? Read the latest research findings of The Children's Society.
Read now

Faith in Homes questionnaire
We are keen to hear from parents, carers and those working with children about the challenges families face as well as celebrating things that are already happening. Can you help us?
Find out more
What matters
Fancy a really, really good read on the priorities in ministry for under 5s? What Matters Now have produced a book which you can download for free. It has an north American flavour to it but the themes and principles are remarkably appropriate for us in our context. You can download it here.
ACTS
Assisting Christianity Teaching in Schools motivates churches to support schools in their communities in the teaching of Christianity as part of the RE syllabus at primary level. It also provides an opportunity for churches and individual Christians to invest in material that will assist teachers in their presentation of Christianity and introduce Christian reference and reading books into the school libraries. Click here to see their leaflet
Vacancies
Christian Youth Worker - The Coggeshall Prentice Youth Work Trust
The Trust seeks to appoint a committed, dynamic and outward looking youth worker to further develop the existing provision for young people and children  in our community.
The successful candidate will need to be enthusiastic, possess good communication skills, have the ability to relate to and inspire young people, be flexible,  self-motivated,  reflective and determined.
Salary Range - £21k - £25K depending on qualifications /experience (JNC Level 2 or equivalent).
Working expenses and accommodation allowance available
 
Salary - £21k - £25K
Location : Coggeshall, Essex
Contract: Full time
Deadline for applications is Friday 24th February 2012
Further information is available on our web site www.cpywt.org.uk
 
Application packs are available from
The Secretary to CPYWT, 136 Tilkey Road, Coggeshall, Essex, CO6 1QN or secretary@cpywt.org.uk
 
---
Children's Minister - Christ Church, Clifton, Bristol
Christ Church is a large, word and spirit, Anglican church in Clifton, North West Bristol. We long to see the coming of God's Kingdom as lives and communities are transformed by the proclamation of Jesus in the power of the Holy Spirit. We are at an exciting stage as a church and seek an experienced children's minister with the capacity to lead our entire children's ministry into God's bright, new future. If successful, you will be supported by great colleagues and a wonderful team of volunteers to play a part in building God's Kingdom here in Bristol.
Salary from £20,000 to £26,000. All other terms and conditions are included in the job description.
Deadline for applications 12th March 2012
Interviews to be held 24th-25th March 2012
Click here for details
Many thanks for all you do for children in your area. May God bless you as you continue to serve Him.
Please let us know if there are specific ways in which we might support you,

Steve Kersys
 
Steve Kersys
Children's Work Adviser
steve@saltshaker.org.uk
07541 240607

Revd Canon Pat Prestney
Under 5s Adviser
pat@saltshaker.org.uk
01206 255319