Hi there,
We've assembled quite an extensive saltshaker resource here, many thanks to the many people who email in resources for others to share.
Please get in touch if we can help in any way, our contact details are at the end of this message. Happy reading;
---
Introducing Pat Prestney
---

We're delighted to announce that Revd Canon Pat Prestney has been appointed to work alongside Steve in supporting ministry amongst children and families in the parishes around the diocese.

Pat says,
 
I am the older of the two people in the picture below! Having retired as Rector of Lawford last September I am delighted to now be joining the Education Team as Early Years' Advisor for the Diocese.  What does that mean?  Well I hope we'll find that out together as I begin to make contact with those of you, lay and ordained, who either already have work going on with 0-5's and their families or who would dearly love to start it. 

I bring my experience of working with children and families in church and schools settings throughout my years of ministry as a Reader, Deacon and Priest, both SSM and as Parish Priest, having started this journey 38 years ago by being 'invited' to launch a Sunday School in a tiny parish in rural Essex.  Beware what might ensue from a moan at an Annual Parochial Church Meeting! I also bring my experience as a wife, mother and grandmother, but as in any new role I have much to learn from what is already happening and I am looking forward to visiting parts of the Diocese I don't as yet know exist and being inspired by what is already happening as well as trying to be an inspiration in the name of Jesus.

If you think you have some useful advice which might help me or others please email me at pat@saltshaker.org.uk or ring me on 07548 586 572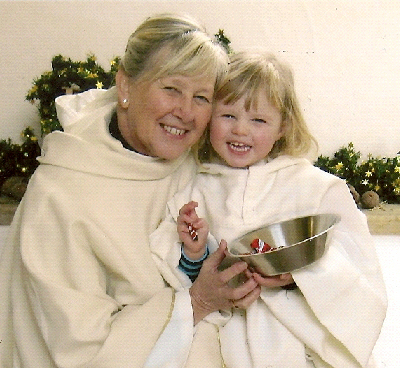 ---
Younger Children
---
Playtime
http://www.engagetoday.org.uk/playtime
There are 3.7 million under 5s in the UK. What an opportunity! Make all the difference in the lives of preschool children and their families.
Here's how Playtime may help:
---
Tiddlywinks
Scripture Union working with younger children in churches. Take a look at their resources;
---
Coming up ...
---
Children, Young People & the Rural Church - day Conference
Matching Green Church of England Primary School
Saturday 19th March 2011, 9.30am – 4.00pm
Click here for details
Poster, Letter, Booking Form
---
Bible in Literacy
Bible in Literacy is exhibiting at CRE Peterborough 24th - 26th Feb
They will run a session 3.30-4.30, Friday 25th Feb
Contact Shirley Gowland shirleygowland@bibleinliteracy.org
---
National Family Week
Monday 30 May – Sunday 5 June 2011
... aims to celebrate family life & connect millions of families with the organisations, charities, good causes and services that support them.
Get involved...
Click here to download the Faith Group Ideas Sheet to find out more.
www.nationalfamilyweek.co.uk.
---
One Way Puppet Training
Onewayuk puppet training day
St Andrew's Church, Alresford
Saturday March 19th 2011
Book through www.onewayuk.com
---
Holding Hands
Day conference for carers supporting sick, dying and bereaved children and their families.
Thursday 24th March 2011, 10am - 4pm
Birmingham Children's Hospital Education Centre
£60 including 5 free books, lunch & refreshments
£20 for students and members of the PCN
Info: paul.nash@bch.nhs.uk 0121 333 8526
Bookings: CourseBooking.enquiries@bch.nhs.uk or 0121 333 8360
---
Really Useful Stuff
---
Two brilliant media clips
http://www.youtube.com/watch?v=VMy-j1RHHg0
http://www.youtube.com/watch?v=_srFvO0kuFA
---
CURBS
Click here for the latest newsletter from CURBS.
Please continue to pray for Kathryn Copsey
Their resources are available from http://www.curbsproject.org.uk
---
Winston's Wish
Winston's Wish is the leading childhood bereavement charity & largest provider of services to bereaved children & their families in the UK. They offer practical support and guidance to families & anyone concerned about a grieving child. Excellent resources here;
http://www.winstonswish.org.uk
---
SundayMax
The Diocese of Bath and Wells has just launched SundayMax which offers creativeideas for readings, discussions, worship, craft, music and games, complementing the Lectionary theme for the week.
---
MP3 stories
BRF are making available some of their stories into mp3 format. Here's one to et you going ...
Ten Little Sheep
http://www.brf.org.uk/downloads/9781841018218_reading.mp3
---
Posters
Turvey Abbey: brilliant posters by Sieger Köder – Stations of the cross, Closeness of God, wholeness etc.
http://www.pauline-uk.org/productgroup1.asp?id=1884
---
Mothering Sunday
A resource which you might find useful ... click here
---
The Lord's Prayer
A music resource for schools and churches professionally recorded in Ipswich Primary Schools and the Ngara Anglican Primary School, Tanzania. The disk contains 13 songs, including 10 sung versions of the Lord's Prayer, 30 assemblies / acts of collective worship a primary RE theme day on the Lord's Prayer sign language, interactive stations and a reflective story spoken recordings of the Lord's Prayer in 18 different languages.
Order from: Diocese of St Edmundsbury & Ipswich, St Nicholas Centre, 4 Cutler Street, Ipswich, Suffolk, IP1 1UQ
---
News from ROOTS
Adult & All Age and Children & Young People combined sampler: an introduction to the flexible resources in ROOTS magazines with sample pages from the March/April issues. Children & Young People sampler: especially for children's and youth events or mailings, this sampler introduces resources for 3-16 year olds, with sample material from the March issue. Plus. . . our downloadable Lent calendar and loads of resources across both magazines to celebrate 2011 the Year of the Bible! For copies, contact Allison Ward, ROOTS; 020 7901 4879; rootspromo@rootsontheweb.com
---
Messy Church
More and more churches are exploring Messy Church as a way of helping families who want to meet Jesus but can't cope with traditional Sunday church. 
Messy Church
Fresh ideas for building a Christ-centred community
Messy Church 2
Ideas for discipling a Christ-centred community
Coming soon,
Messy Crafts - A craft based journal for Messy Church members
Messy Cooks - A handbook for the Messy catering teams
 
Messy Church meets Godly Play
http://www.messychurch.org.uk/pages/5698.htm
---
Consultations
Reg Bailey, Chief Exec of Mothers' Union, is carrying out an independent review to address concerns about pressures on children growing up too quickly. Views submitted through this questionnaire will help develop recommendations. The Consultation closes on 18th March, click here for the questionnaire:
http://www.education.gov.uk/consultations/index.cfm?action=consultationDetails&consultationId=1746&external=no&menu=1
---
Knowing Jesus in a new way
Take a look at some new Godly Play materials
http://hosted-p0.vresp.com/830397/b8d199786d/ARCHIVE
---
Christian Aid
Amongst its resources for Lent, Christian Aid has produced a downloadable Lenten Blessing chart  for children. On the same page you'll find an all-age talk for Mothering Sunday.
---
400 years old
2011 is the 400th anniversary of the King James Version of the Bible. Here are some
ideas from BRF
to help explore the Bible.
---
Spiritual Child
Three children's leaders in Ely Diocese have created a website called
Spiritual Child Network
. It's populated with articles and thoughts about nurturing children's spirituality.
---
Going for Growth – the website
Last year,
Going for Growth
was presented to General Synod. Here's the new
Going for Growth – the website
. The site aims to support ministry with children and young people. It's not a fast website, but it's growing, developing.
---
Really Useful Blogs .....
---
Sorry, got carried away here;

What's the point?
http://www.buildfaith.org/2011/01/04/the-childrens-sermon/

10 things that'll ruin children's ministry
http://childrensministry.com/articles/10-things-thatll-ruin-your-childrens-ministry

All Age worship
http://formingfaith.wordpress.com/2010/08/14/all-together-for-worship/

Memos from a child
http://formingfaith.wordpress.com/2010/09/12/memos-from-your-child/

Way of a child
http://formingfaith.wordpress.com/2010/11/16/the-way-of-the-child/

7 Ways Your Children's Ministry Can Partner With Parents
http://jeffmcclung.wordpress.com/2010/09/09/7-ways-to-become-more-family-friendly/

What Matters Now in Children's Ministry
http://corycenter.org/uploads/what_matters_now.pdf

Spiritual styles
http://www.faithformationlearningexchange.net/uploads/5/2/4/6/5246709/saturation_spirituality-creating_environmentsthatnurtureallchildren_-_csinos.pdf

Leading children to Christ? What's the relationship between conversion and nurturing a child's Christian formation? thoughtful article .

Worshipping with Children
Carolyn C Brownis creating a blog Worshipping with Children  which looks at the weekly lectionary readings for worship from a child's perspective.
Really Useful Books
Here's a new book about schools & churches linking together, followed by a small selection of Easter books, and under these a whole host of Grove booklets. Have fun ....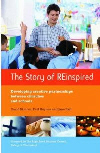 This new book from Barnabas tells how churches developed a way of working with primary schools to support the teaching of RE. More details here http://www.brfonline.org.uk/9781841017716/
More info - sue.fulford@brf.org.uk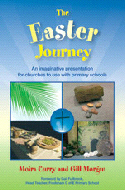 The Easter Journey
Moira Curry and Gill Morgan
  For churches to use with primary schools, unfolding the Easter story through creative storytelling, simple drama and artefacts.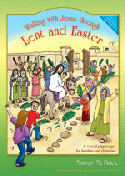 Walking with Jesus through Lent and Easter
Murray McBride
designed to help adults and children to prepare for Easter together by entering a 'visual pilgrimage'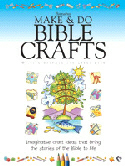 Make & Do Bible Crafts
Chapman and Lane
Imaginative craft ideas that bring the stories of the Bible to life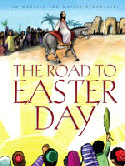 The Road to Easter Day
Jan Godfrey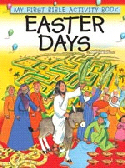 Easter Days
Leena Lane
This activity packed puzzle book for 4-7s is based on the events leading up to the first Easter.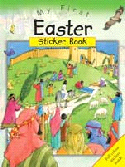 My First Easter Sticker Book
Sally Ann Wright
A fun & interactive way to introduce very young children to the Easter story.



Open the Door
Vicki Howie
Gentle retelling of the story of Easter morning for very young children.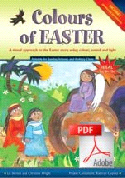 Colours of Easter (PDF Download)
Liz Dorton and Christine Wright
A visual approach to the Easter story using colour, sound and light. Devised and written by the CURBS team this is a highly visual approach to the telling of the Easter story using colour, sound and light.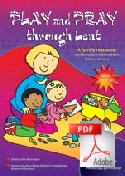 Play and Pray Through Lent (PDF Download)
Ed. Kay Warrington
A family resource: stories and activities to use with children at home
---
A range of titles from Grove ...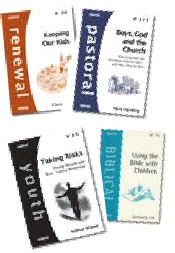 RENEWAL Series
R 30 Keeping Our Kids
Chris Leach
PASTORAL Series:
P 111 Boys, God and the Church : How Churches Can Help Boys Grow in Faith…and Why They Do Not!
 


BIBLICAL Series:


B 15 Using the Bible with Children


Rosemary Cox


 


YOUTH Series:


Y 15 Taking Risks: Young People and Risk-Taking Behaviour


Arthur Brown


 


YOUTH Series:


Y 13 Self-esteem and Young People


Liz Etherton


 


EVANGELISM Series:


Ev 81 Home Visiting: Opening Doors to Children's Evangelism


Nick White


 


YOUTH Series:


Y 10 Empowering Young People in Church


Steve Emery-Wright


 


YOUTH Series:


Y 7 Effective Ministry to Tweenagers


Ruth Hassall and Ian Macdonald


 
http://www.grovebooks.co.uk
sales@grovebooks.co.uk
01223 464748
---
And finally .....
---
Thank you for all you continue to do for children in your area
See you,
Steve