Hi,
happy Advent,
here are a few last
minute Advent resources for families, for children, for schools and for churches ...
---
Multimedia Nativity
---
It's a boy - DVD
Three little quails are present at the birth of Christ in Bethlehem. This animation feature follows the adventures of the quails as they witness the events surrounding the Nativity Story.
Click here
The Christmas Miracle - DVD
A curmudgeonly woodcarver who helps make a young boy's Christmas dream come true by helping the boy recreate a wooden Nativity scene that once belonged to his father. Based on the children's book by Susan Wojciechowski.
Click here
The Nativity Story - DVD
A simple depiction of the nativity from Mary's perspective.
Click here

BigBook Media - DVD
Beautifully produced 12 minute mini-feature film based on the Gospels of Matthew and Luke. Ideal for use at home, in church or in a smaller group worship environment.
Click here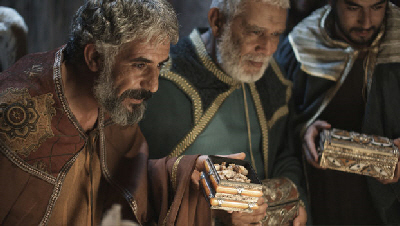 Paperless Christmas – Multimedia clips
Paperlesschristmas is a joint venture between the BRF and the Jerusalem Trust. The nine short videos called On the Road with Mary and Joseph give the traditional nativity story an inventive, contemporary twist. Angels drive yellow vans, the shepherds travel in pick-up trucks and the wise men are leather-clad bikers. This unique approach, which was a major hit on YouTube last year, was also used very successfully with classroom and church groups. The accompanying discussion material is easily adaptable for both child and adult use encouraging all ages to reconsider this well-known story.
click here
Advent Calendars
Waiting for God
This downloadable Advent calendar from
ROOTS
offers a Bible verse and idea for each day from Advent Sunday to Christmas Eve.
Chrismons
Chrismons are homemade Christmas decorations which use Christian symbols. This site offers ideas of how to make them to add alongside the usual tree decorations.
A Barnabas Advent and Christmas!
The BRF ideas website is always jam-packed full of ideas! Click on The Christian Year to be taken to enough activities to keep you going for several years!
---
Blog it!
Amongst the growing number of blogs which offer resources, reflections and ideas on children's spiritual formation, here are a few:
Worshipping with Children
Twenty years ago, Carolyn C Brown wrote a series of books which looked at the weekly Lectionary readings through the eyes of a child. Now she has started a blog which offers reflections on all of the weekly readings with ideas for prayer, talks, activities, music and more. Definitely one to bookmark!
BuildFaith
Build Faithcomes from Church Publishing in the States and is masterminded by Sharon Ely Pearson. The site supports Christian Education across the ages, but you'll find a whole host of ideas and resources for children's ministry on it.
Rhythms of Grace
This site about worship which supports children on the Autism Spectrum has a blog which details their worship and offers ideas and thoughts to support children and their families who aren't comfortable in a traditional worship setting.
Explore Faith
Sometimes it's easy to forget that our own spiritual lives need nourishment and nurture. This site offers spiritual practices and reflections to keep faith alive, growing and healthy.
Messy discipleship
Lucy Moore of Messy Church fame has penned
this
article on Messy Discipleship. How are you taking discipleship out of the church and into the home?
---
Still looking for ...
---
All age Service Materials… 
Click here
Still looking for nativity plays…
Click here
Church Sized Christingles
Click here
Still looking for advent links
Try this
And this
And even this
Still can't get enough of Advent?
The Rev Richard Coles - former member of The Communards - talks us through this and other Advent questions with some seasonal thoughts from the citizens of Watford in Hertfordshire.
Enjoy at www.readysteadyslow.org

The new Bishop of Chelmsford, the Rt Revd Stephen Cottrell, has issued an Advent challenge – make a difference with 'God's big society'.  Bishop Stephen is one of the authors of Church House Publishing's 2010 Advent book Ready Steady Slow, which includes contributions from the Archbishops of Canterbury and York. Read the full story at here 
Family Advent Resources
These are taken from the formingfaithblog
The season of Advent gives wonderful opportunity to resource families with faith-related rituals and traditions. Here's some ideas; 
Advent paper chain.  Christmas-related instructions are written or printed on paper slips, which are then pasted or stapled together to form a chain.  Each day a link is removed and the family follows the instructions.  Download the "Christmas Links" resource here.
Use of a Jesse Tree is also a rich family Advent tradition.  The Reformed Church in America has a great set of Jesse Tree resources on their website.  You can also learn more about the Jesse Tree tradition here.
---
Biblefresh
---
Biblefresh: a movement of churches, agencies, colleges and festivals seeking to encourage and inspire churches across the UK to a greater confidence and appetite for the Word of God. Their  vision is to make 2011 a year of the Bible to help individuals and the whole church gain greater skill in handling the scriptures and a greater passion for the Bible They have resources specifically dedicated to children & youth .. take a look here
---
And .....
---
If you have got this far, well done. Here's a reward, this'll get you going. It's taken, word for word, from
http://owlrainfeathers.blogspot.com/2010/11/ah-church.html
Here is a step-by-step plan for how to get more young people into the church:
1.  Be genuine.  Do not under any circumstances try to be trendy or hip, if you are not already intrinsically trendy or hip.  If you are a 90-year-old woman who enjoys crocheting and listens to Beethoven, be proud of it. 

2.  Stop pretending you have a rock band. 

3.  Stop arguing about whether gay people are okay, fully human, or whatever else.  Seriously.  Stop it.

4.  Stop arguing about whether women are okay, fully human, or are capable of being in a position of leadership. 

5.  Stop looking for the "objective truth" in Scripture.

6.  Start looking for the beautiful truth in Scripture.

7.  Actually read the Scriptures.  If you are Episcopalian, go buy a Bible and read it.  Start in Genesis, it's pretty cool.  You can skip some of the other boring parts in the Bible.  Remember though that almost every book of the Bible has some really funky stuff in it.  Remember to keep #5 and #6 in mind though.  If you are evangelical, you may need to stop reading the Bible for about 10 years.  Don't worry:  during those ten years you can work on putting these other steps into practice.

8.  Start worrying about extreme poverty, violence against women, racism, consumerism, and the rate at which children are dying worldwide of preventable, treatable diseases.  Put all the energy you formerly spent worrying about the legit-ness of gay people into figuring out ways to do some good in these areas.

9.  Do not shy away from lighting candles, silence, incense, laughter, really good food, and extraordinary music.  By "extraordinary music" I mean genuine music.  Soulful music.  Well-written, well-composed music.  Original music.  Four-part harmony music.  Funky retro organ music.  Hymns.  Taize chants.  Bluegrass.  Steel guitar.  Humming.  Gospel.  We are the church; we have a uber-rich history of amazing music.  Remember this.

10.  Do unto others as you would have them do unto you.

11.  Learn how to sit with people who are dying.

12.  Feast as much as possible.  Cardboard communion wafers are a feast in symbol only.  Humans cannot live on symbols alone.  Remember this.

13.  Notice visitors, smile genuinely at them, include them in conversations, but do not overwhelm them.

14.  Be vulnerable.

15.  Stop worrying about getting young people into the church.  Stop worrying about marketing strategies.  Take a deep breath.  If there is a God, that God isn't going to die even if there are no more Christians at all.

16.  Figure out who is suffering in your community.  Go be with them.

17.  Remind yourself that you don't have to take God to anyone.  God is already with everyone.  So, rather than taking the approach that you need to take the truth out to people who need it, adopt the approach that you need to go find the truth that others have and you are missing.  Go be evangelized. 

18.  Put some time and care and energy into creating a beautiful space for worship and being-together.  But shy away from building campaigns, parking lot expansions, and what-have-you.

19.  Make some part of the church building accessible for people to pray in 24/7.  Put some blankets there too, in case someone has nowhere else to go for the night.

20.  Listen to God (to Wisdom, to Love) more than you speak your opinions.
This is a fool-proof plan. If you do it, I guarantee that you will attract young people to your church. And lots of other kinds of people too. The end.
Give a Bible for Christmas
Barnabas has a range of Bibles to suit all ages ....
Click here
The Barnabas Classic Children's Bible
The Barnabas Schools' Bible
The Barnabas Read-Aloud Bible
My First Bible
Eden has a comprehensive range, including .....
Beginners Bible for Toddlers
A Child's Introduction to Biblical Stories

Children of God Storybook Bible
by Desmond Tutu

The Little Bible Story Book
by Maggie Barfield

The Jesus Storybook Bible
Every Story Whispers His Name

Beginner's Bible
Timeless Children's Stories

Children's Bible in 365 Stories
by Mary Batchelor
The Big Bible Storybook
188 Bible Stories To Enjoy Together
Lift the Flap Bible
by Sally Lloyd-Jones
My First Message: Hardback
A Devotional Bible for Kids
by Eugene H Peterson

Lion Graphic Bible
The Whole Story from Genesis to Revelation

The Toddler's Bible
by Gilbert Beers
Jesus Bible Storybook
by Maggie Barfield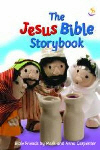 ---
And finally .....
---
May God be a blessing to you and through you this Christmas,
See you,
Steve